Near Hidden Lake: Fall Fun at Orchards and Cider Mills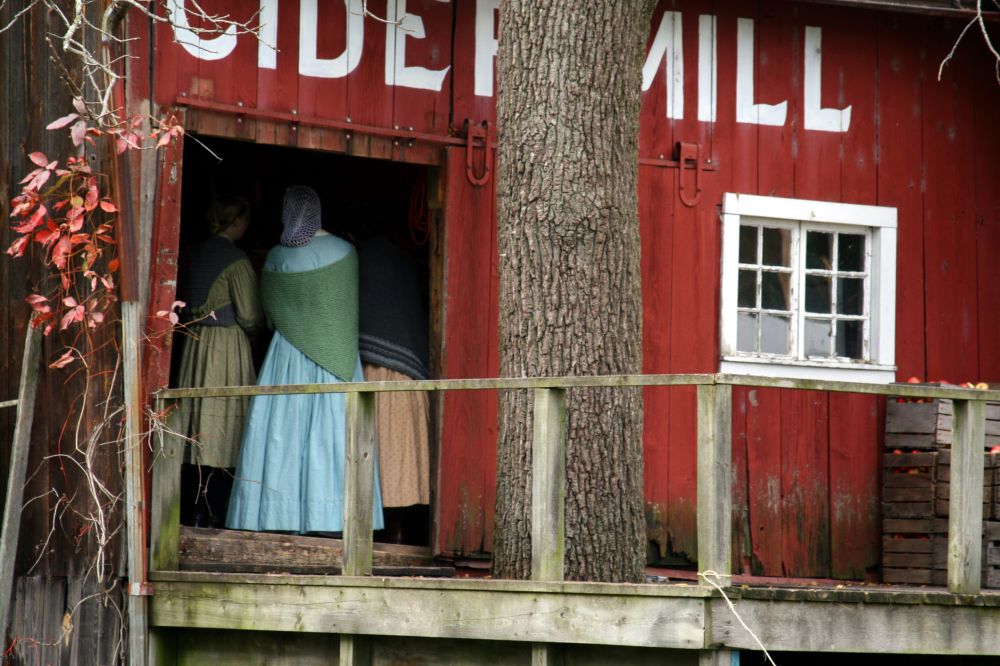 Erwin Orchards: 61475 Silver Lake Road, South Lyon
Just down the road from the Hidden Lake community is the charming orchard and cider mill run by the Erwin family. This is a third generation family farm, and employs the latest technology of utilizing biological controls on insects, rather than pesticides, whenever possible. They offer U-Pick apples, sweet cherries, raspberries and pumpkins. Right now the fall harvest of yellow raspberries is coming in; plus all the fun and taste treats of cider and donuts are also available here.
http://erwinorchards.com/wordpress/
Parshallville Cider Mill: Parshallvile Road, Fenton
Just a few exits up US -23, at Exit 70, Clyde Road – is the way to get to Parshallville. This quaint community, located on the shore of North Ore Creek, is a favorite autumn destination for families and groups of friends. At the Old Grist Mill/Cider Mill, in the center of town, spiced donuts, caramel apples and apple pies are just a few of the treats on offer. Walks by the mill pond and a visit to the working bee hive are fascinating, and scrumptious delicacies like apple, cherry and even pumpkin butter are available for purchase in the gift shop.
http://parshallvillecidermill.com/
Dexter Cider Mill: 3685 Central Street, Dexter
Heading south on US-23 towards Ann Arbor? Don't miss the state's oldest working cider mill in Dexter, a charming community less than a half hour's drive south and west of Hidden Lake. Here a delicious blend of 3 to 5 types of hand-picked apples are pressed on an original oak rack press, imparting an incredible flavor and making each batch of cider a unique taste treat. A bakery on-site serves up delicacies such as donuts, caramel apples and apple nut bread. On weekends, made-from-scratch apple pies, apple strudel, apple turnovers and hand-rolled ginger snap cookies are on offer. Also on weekends, local artists, musicians and other performers entertain and delight visitors at this historic Michigan location.
http://www.dextercidermill.com/index.htm
Michigan is known for its apples and its spectacular fall colors and weather. Be sure to get out and enjoy some time with family and friends, at the many welcoming orchards and cider mills close to Hidden Lake!